A contemporary pergola distinguishes itself by its sleek and modern design. A high level of engineering design enables the Cubola to be adapted to almost any location. Its provides us with contemporary outdoor living whether you are dining or lounging.
The frame of the Cubola is made from high grade aluminium joined with specially developed internal corners which guarantee perfect stability. They also ensure that nuts and bolts are hidden from outside view. The aluminium frames are powder coated producing a durable finish.
Motorised side Zip Screens can be installed to provide side protection from the wind or simply if you prefer seclusion. These can be fitted on one or all four sides of the Cubola.
Operating Cubola is easy, all can be done via wireless controls. The Cubola can be installed as a wall mounted or freestanding pergola.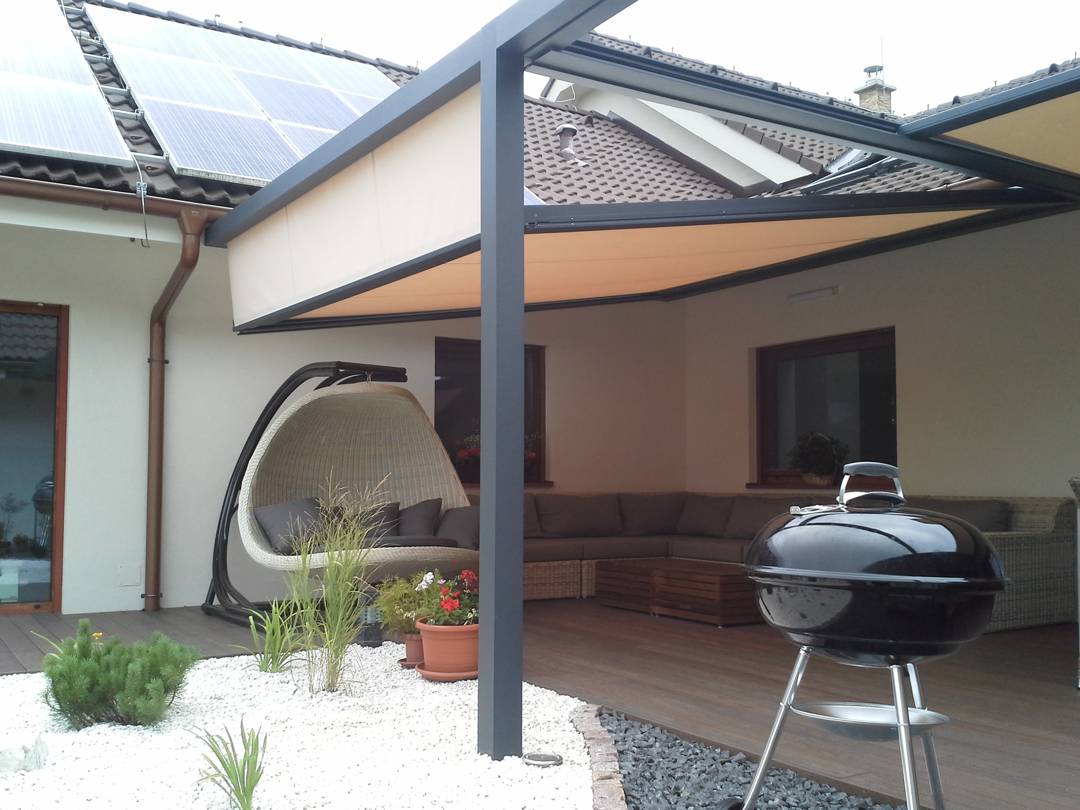 Colours
RAL 7016 anthracite (textured)
RAL 9010 glossy white
Fabric
Acrylic
Dimensions
MAX (width x projection): 5000x5000mm
MAX (width x projection): 10000x5000mm
MIN width: 2200mm

Options
automatic control units, sensors and switches, remote controls
light and heating options
other RAL colours
side shading with Screen Zip
Additional Information
Maximum height = 3 000 mm
Maximum slope of the front valance is 800mm
Photogallery
Downloads

Cubola