Bohemiaflex provides comprehensive services for the perfect shading of homes or business. Our work doesn't start with your enquiry and end with delivery of your selected products.  Our goal is to provide complete satisfaction.
Our products and services include
awnings
pergolas
interior blinds
screens
barriers and banners
fabrics
fabric confection/replacement canvases
advertising prints
beer and hospitality tents, from small to large.
printing and branding
installation training
product and sales literature
fabric samples
call back service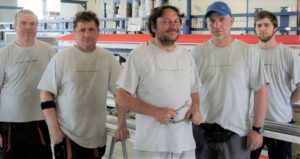 Focus on our distributors is unmatched and is reflected in the products we offer. Together we deliver personalised solutions that dramatically improve the way families and business across the world experience the sun.
Bohemiaflex will provide you with highly reliable and efficient products.   As our distributor, you will receive fast responses to enquiries together with expert consultation on products and technology. We have a proven service network focused on assuring the best product at the best price, satisfying every budget and every lifestyle.
Bohemiaflex – Our commitments to you
Delivers complete products
Delivers on time
Meets European quality standards
Offers fashionable products competitively priced
Offers services not available elsewhere, such as high quality advertising prints and replacement canvases for awnings and umbrellas
Join our group of valued distributors, get the best prices available and provide your customers with the best products on the market.  We are waiting for your call – +420 733 181 447 or email john@bohemiaflex.com