A simple and practical solution for any patio. The versatile use and design of this product makes it suitable for residential and commercial properties.
The pergola consists of guide profiles (rounded, 90 x 50) with pulleys, profiles for fabric and a control mechanism. The fabric profiles are guided by small carriages to their parking position.
The construction allows installation in four ways: wall and floor, freestanding, between walls and wooden beams or to the ceiling to shade skylights. Modules can be coupled to increase overall dimensions and increase your covered space.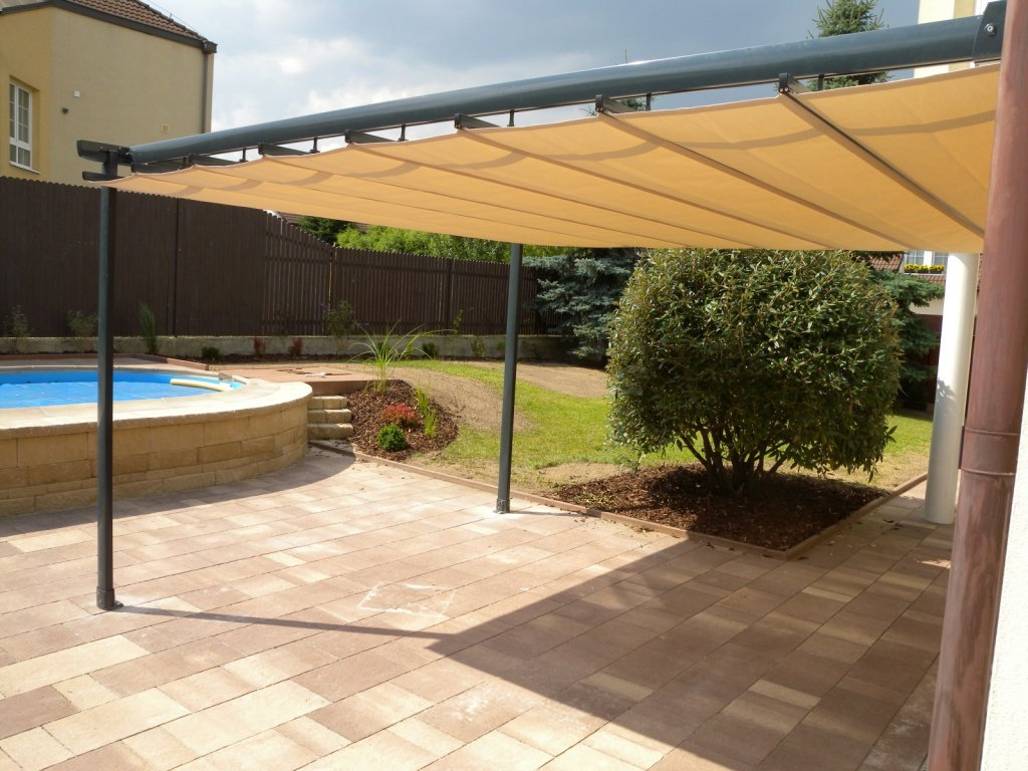 Fabric
Acrylic
Control
Manual Crank
Electric Motor
Dimensions
MAX (width x projection): freestanding 5000x5000mm
MAX (width x projection): all other 6000x6000mm

Options
electric motors
automatic control units, sensors and switches, remote controls
other RAL colours
protective hood
additional guide rail for widths over 4 000 mm
Photogallery
Downloads

ZEN