Velum Plus is an interior shading velum system for conservatories and skylights. Easy to use and virtually maintenance free, this shading will protect conservatories from direct sunlight for affordable price. This system is distributed in European countries and overseas as an integral part of high-end winter gardens systems by Albixon.
The system consists of guide profiles (40 x 40) with pulleys, profiles for fabric and a control mechanism. The fabric profiles are guided by small carriages to their parking position. The operation is manual only.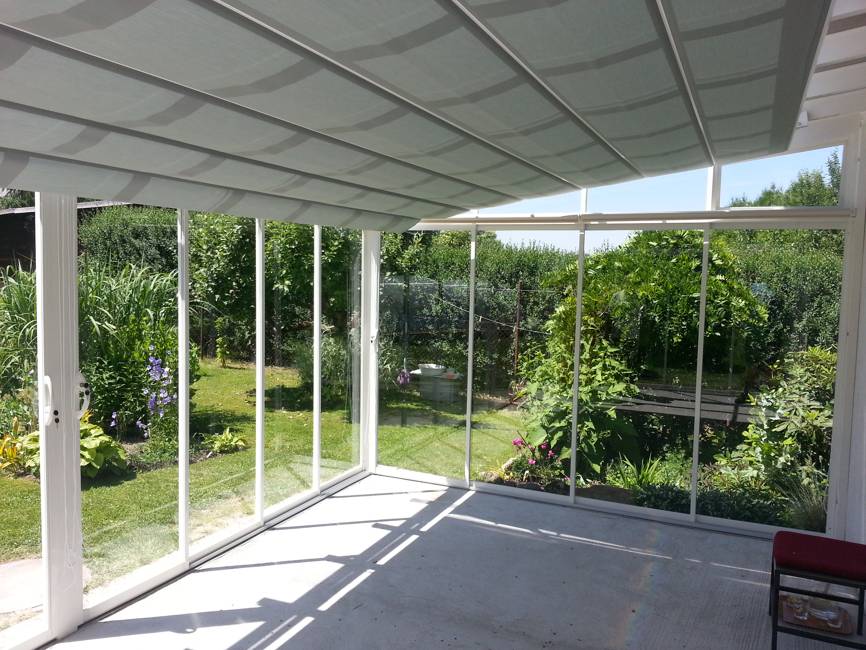 Fabric
Polyester interior fabrics, Transparent, Blackout, Soltis 99
Dimensions
MAX (width x projection): 6000x6000mm

Options
Technical information
The standard range of profiles in which is mounted the cover, is in the extended-voltage from 400 to 460 mm, depending on the unloading of the awning.
Photogallery
Downloads

Velum Plus