The BHX Goalpost awning is an incredibly versatile option for covering large outside areas. Capable of covering areas of up to 12 x 8 metres, the galvanised steel construction comprises of two or three columns, each fixed to a concrete footing and an awning attached to one or both sides. The steel structure can be galvanised or powder coated into any RAL colour.
The awnings can be opened and retracted using a mechanical handle system or fitted with an electric motor, which can be operated by a switch, remotely or using an automatic wind detector.
The awning fabric is waterproof, colorfast, non-shrink and mould resistant and is available in a wide range of colours. The awnings and optional valances can also be brand printed on request.
A range of lighting and heating options can also be added to your goal post awning to provide extra light or keep your customers warmer in colder conditions.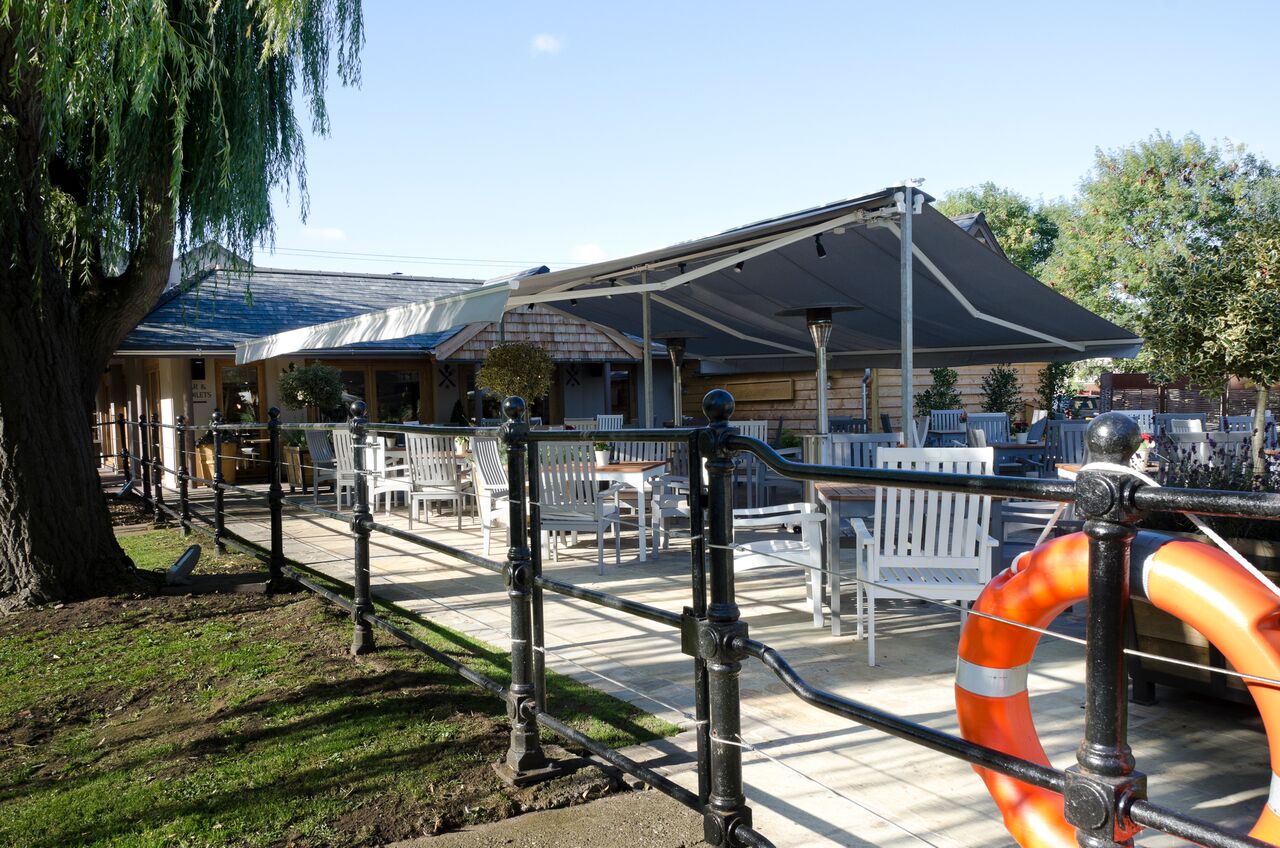 Colours
RAL 1015 ivory
RAL 7011 grey
RAL 9006 grey-silver
RAL 9010 white
Fabric
Acrylic
Control
Manual Crank
Electric Motor
Dimensions
MAX (width x projection): 12000 x 8000 mm

Options
automatic control units, sensors and switches, remote controls
light and heating options
crank handles in other RAL colours (plastic parts are always white)
other RAL colours
protective hood
aluminium goal posts
Photogallery
Downloads

BHX Goal Post